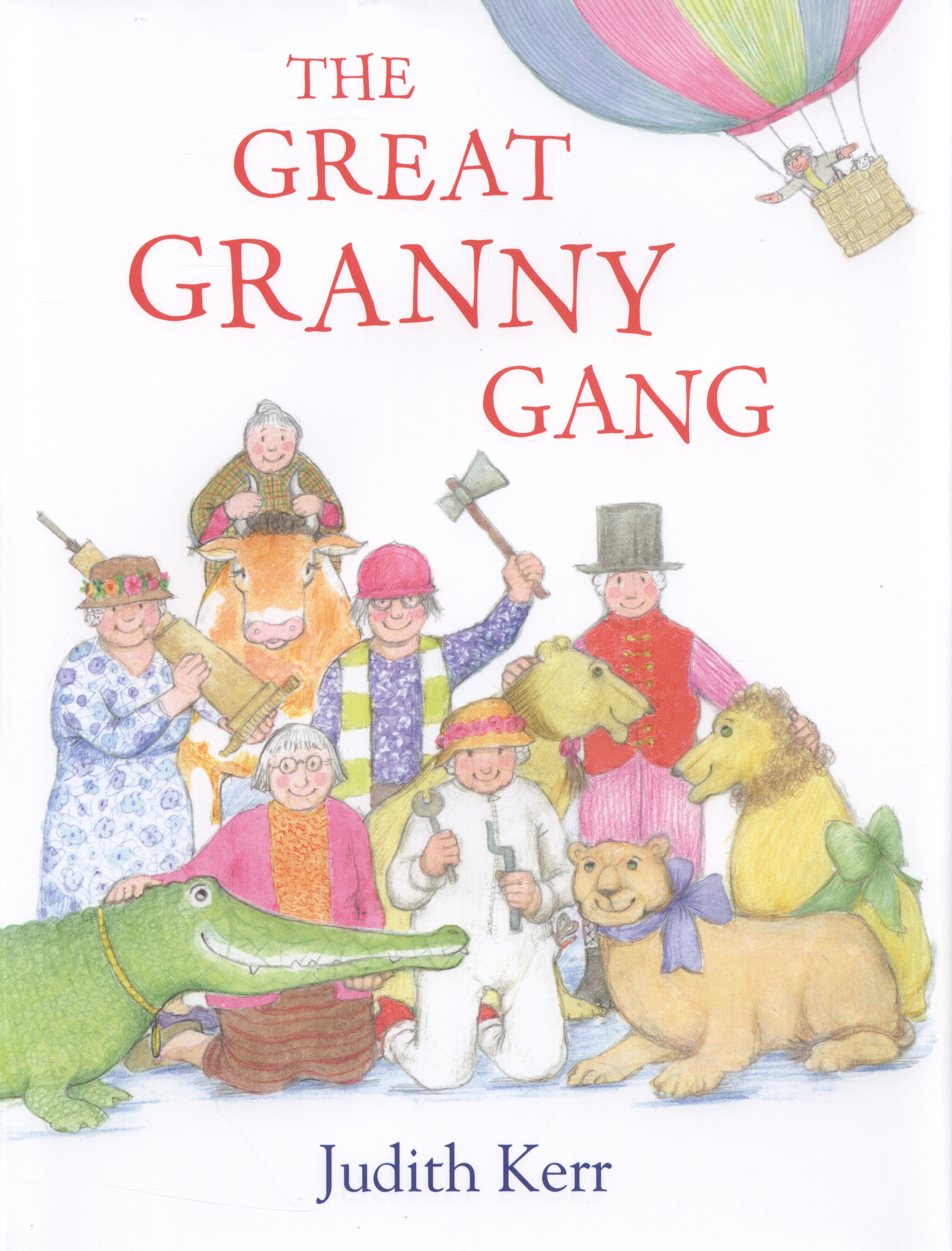 The Great Granny Gang is a

wonderfully

warm hear

ted

book from Judith Kerr that we

thoroughly

enjoyed! It is a real fun and witty book that will have you giggling out loud on

occasion

! The illustrations are fantastic, they are colourful, attractive, fun and capture the story perfectly. My daughter couldn't believe all the hilarious things the great grannies got up to throughout the book as her great granny would never dream of doing anything of the sort. I don't think just anyone would get away with writing such a cheeky little book and I wonder if Judith Kerr might get up to some of the same

outrageous

activities herself!?
There is a gang of fearless grannies that get together to do jobs that regular great grannies wouldn't be caught doing! Things like fixing cars, re-building chimneys and farming - just to name a few! But when their local bakery comes under threat from some hoodies they all come together in a

terrifying

gang, but do they manage to save the day?
The ending is super and will put smiles on the faces of people everywhere! This book is a great little keeper that has a bit of a fun rhyming quality to it, which is always a huge plus in my book!
*Special thanks to HarperCollinsChildrensBooks for the review copy*
4/5 Stars
Carly :)
Hardcover:
32 pages
Publisher:
HarperCollinsChildren'sBooks (30 Aug 2012)
Amazon
Goodreads