Hi guys, I'm so excited to be able to give 4...YES 4 UK residents a chance to win signed sets of Easy and Breakable by Tammara Webber. Easy was one of my favourite reads of last year any easily gained a 5 star rating from me (you can read my review
here
). This awesome prize will be handled by Penguin, so your details should you win, will be passed on to them. Below is a little bit about each book and then the Rafflecopter for you all to fill in. Easy?! Right!
Don't forget it's a UK only giveaway, the 4 winners will be notified via e-mail and each winner will receive signed copies of both Easy and Breakable. As this prize is handled by Penguin, I will not be held responsible for any postage losses or damages. Good luck!
Summary from Goodreads
The New York Times bestseller

I took a deep breath and exhaled it slowly before turning around. It was Lucas who stood there. His gaze was penetrating, not wavering for a moment, and my pulse hammered under his silent scrutiny. I couldn't remember the last time I'd been so full of pure, unqualified desire.

Lucas is the stranger who saved Jacqueline from an attack by a fellow student - she'd never noticed him before then, and now he's everywhere. But can Jacqueline trust him - or will the secrets he's hiding come between them?

(Mature Young Adult / New Adult)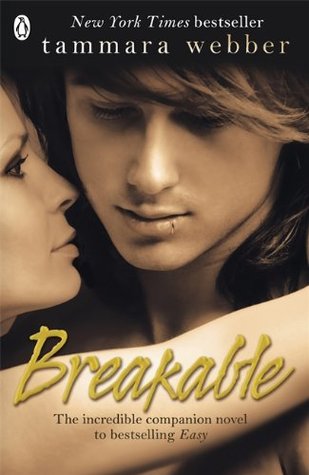 Summary from Goodreads
He was lost and alone. Then he found her.
And the future seemed more fragile than ever.

As a child, Landon Lucas Maxfield believed his life was perfect and looked forward to a future filled with promise — until tragedy tore his family apart and made him doubt everything he ever believed.

All he wanted was to leave the past behind. When he met Jacqueline Wallace, his desire to be everything she needed came so easy…

As easy as it could be for a man who learned that the soul is breakable and that everything you hoped for could be ripped away in a heartbeat.
a Rafflecopter giveaway