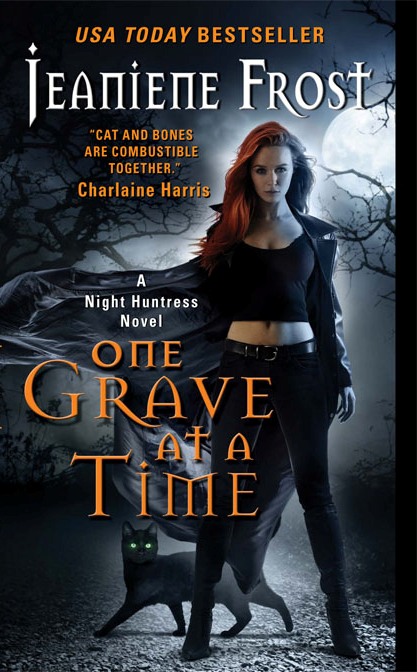 My Review
I love this series and Jeaniene Frost never fails to amaze me with every installment! I like that this one sees Cat and Bones not actually having any enemies after them but they throw themselves into a dangerous mission because they want to. As always Frost's writing style is spot on and and the book has all the usual thrills, shockers and plenty of action. Just the way we like it, right? I don't think I could ever get board with this amazing series, long may it continue!
Cat makes it her mission to rid the world of the torturous Heinrich Kramer, but how do you even kill a ghost? Centuries ago Kramer was a witch hunter who tortured and killed witches. Now on every Halloween he becomes physical again to kill innocent women! But Cat and Bones hope to put a stop to this, they hope to trap him in a ghostly prison for all eternity. But Kramer isn't your typical ghostly figure, he can move things, big things which makes him one dangerous ghost especially around the silver weapons Cat and Bones cart around everywhere.
Can Cat and Bones put a stop to this ghostly tormentor once and for all? Well it isn't going to be a easy mission that's for sure and with a bit of a pain in the bum taking over Dom's old job things don't exactly go smoothly. He likes to stick his nose in where it doesn't belong and he definitely knows more about things than he lets on.
The ending was explosive and I really did love every second. Frost has a knack for wrapping things up in one big, bloody, kick-ass session. As always Bones was the star of the show *sigh* but where would he really be without the fiery red head who really is the ying to his yang lol! I cannot wait to read the next instalment in the Night Huntress series, plus Once Burned (Vlad's story *swoon*) is coming up soon and I cannot freaking wait!
4/5 Stars
Carly :)
Mass Market Paperback
,
358 pages
Published August 30th 2011 by Avon Books
Add it on
Goodreads